Our apartment BIG FAMILY offers space for six people.
This beautiful top floor apartment impresses with its individual rooms. The three bedrooms each have a very special charm. It has an extra living area with an additional bed, a dining area with a large dining table and a fully equipped modern kitchen, as well as a spacious bathroom and a separate toilet.
Size 95m²
3 bedroom
3 double beds
Preis: € 130 – € 170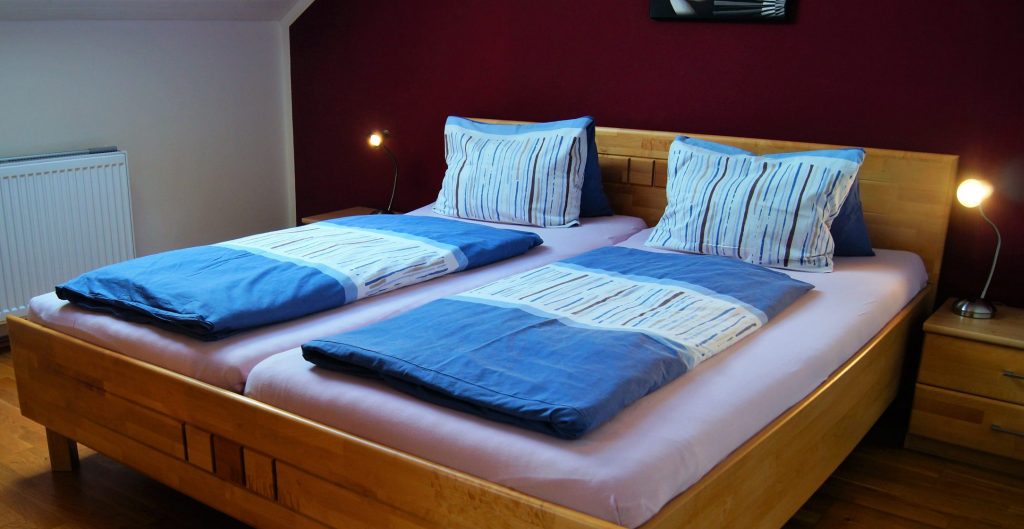 Exceptional ☺ Everything was super. Great location, comfy bed, huge apartment (with a dishwasher) and the heating was also good.

very good quality for reasonable money ☺ everything was fine, very good localisation - 10 min by car to nassfeld, shops nearby, fully equiped kitchen

Exceptional

Exceptional

Pobyt SUPER. Wszystko zgodnie z ofertą. Przyjazna gospodyni. ☺Lokalizacja super. Apartament zgodnie z opisem w pełni wyposażony. W centrum miasteczka Hermagor. Bardzo miła gospodyni obiektu. Blisko wszystko: sklepy, piekarnie ze świeżym pieczywem, przystanek ski-busa ok.200m
Exceptional

☺Všechno super, krásné, prostorné, super paní majitelka.. =) ☹Ve vybavení kuchyně by šlo vymyslet více pomůcek, ale i tak se dá uvařit téměř vše 🙂

Superb

Great ☺ Everything was great and the whole place was clean, the hosts were really nice to us and overall we had a great visit. ☹ The WiFi needs improvement.
Exceptional