Carinthia natural arena - Gail, Gitsch & Lesachvalley, Weissensee
1,000 km of marked hiking trails at all altitudes, 800 km of signposted mountain bike trails, the Carnic family cycle path, the Weißensee and the Pressegger See - as clean as mountain streams but wonderfully warm at up to 28 degrees, 5 geo-trails with fossils at every turn and a very special, sparkling blue one Flower - the Wulfenia, which only grows in Nassfeld and otherwise in the Himalayas.
In the middle of nature - numerous local recreation areas, some of them internationally recognized, some directly on the lake with their own beaches. Experience and adventure programs for the whole family - from games for young and old to mountain climbing to pirate rafting, canyoning or hiking trekking make a holiday in southwest Carinthia an unforgettable experience.
Further advantages are the high quality of the bathing lakes, which attract with affordable admission prices. As well as the favorable climatic location right on the border with Italy, with warm, sunny summers and cold, snowy winters. A special service for our guests in winter are the heated ski lockers to warm up your cold ski boots. State-of-the-art shuttle buses bring skiers and snowboarders directly from Hermagor in the middle of Carinthia's largest ski area, Nassfeld or to the family ski areas of Kötschach-Mauthen, Weissensee or Weißbriach, and it brings ice athletes to the mirror-smooth natural ice surfaces of the Weissensee and Pressegger See.
Presseger See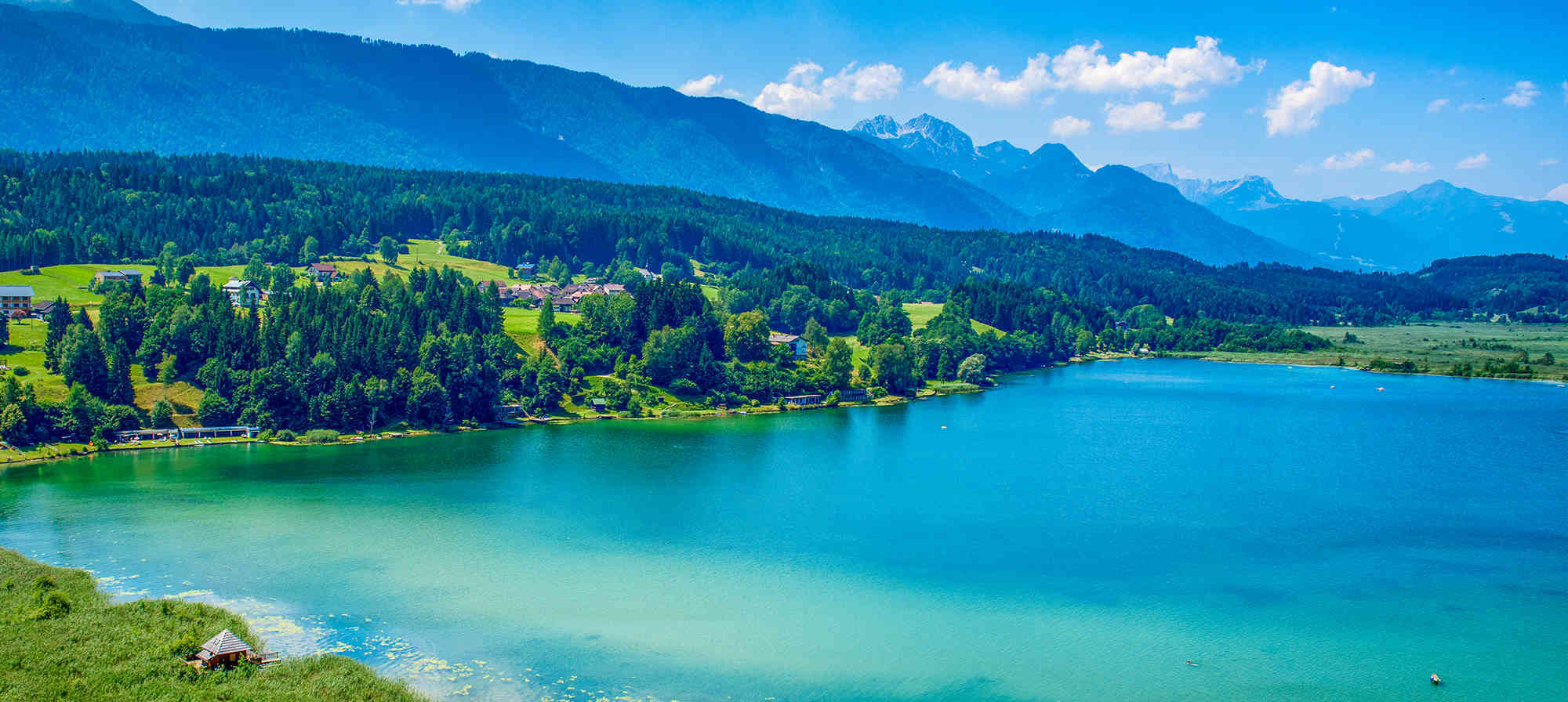 Der Weißensee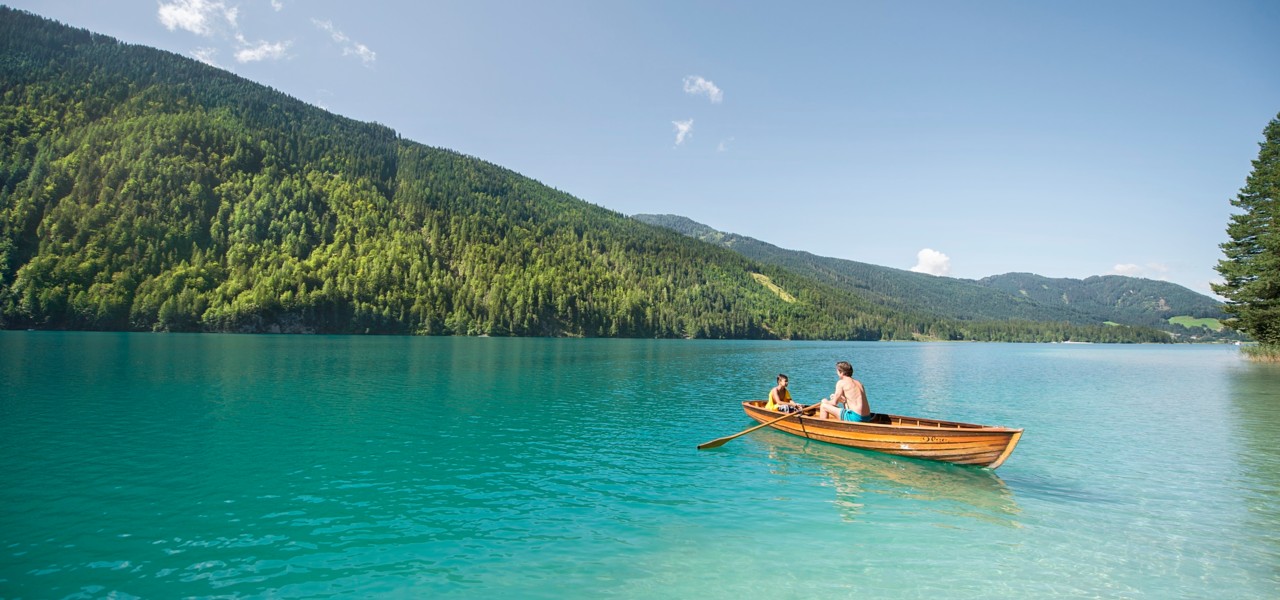 The special thing about Weissensee is the noticeable harmony of lake & nature, the invigorating alternative to everyday urban life, the clear water and the finely tuned range of activities around the lake. From the natural play of colors throughout the year to Slow Food Travel - a sea of ​​unforgettable moments of happiness.

www.weissensee.com
Das Lesachtal
The special thing about the Weissensee is the noticeable harmony of the lake and nature, which revives The landscape in the Lesachtal is a very special one. The most unspoilt valley in Europe casts a spell on everyone - whether visiting quaint mountaineering villages or on a journey to the roots of good taste. It seems as if the clocks are turning a little slower in the Lesach Valley. Ideal for everyone who consciously decides to take a relaxing break away from the hustle and bustle of everyday life. The opposite world to everyday urban life, the clear water and the finely tuned range of activities around the lake. From the natural play of colors throughout the year to Slow Food Travel - a sea of ​​unforgettable moments of happiness.

www.lesachtal.com